Japanese Girl Eats Snake In Hong Kong
Hi! I am Nahoko from Japan.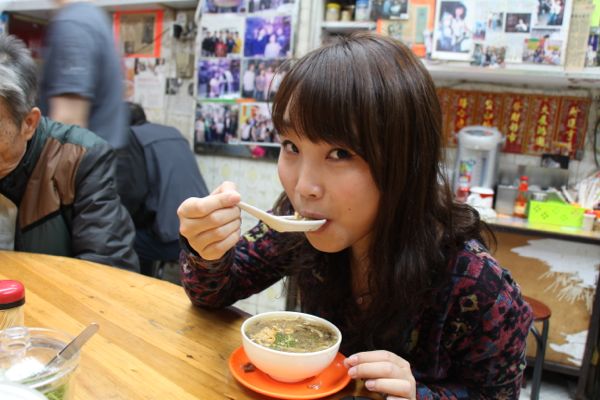 "Chinese eat anything" I often heard this in Japan. Since I am in Hong Kong, 
I've decided to eat "Snake" to act like Chinese!
My journey to Snake began in MTR station.  Lots of people in Hong Kong especially on weekends.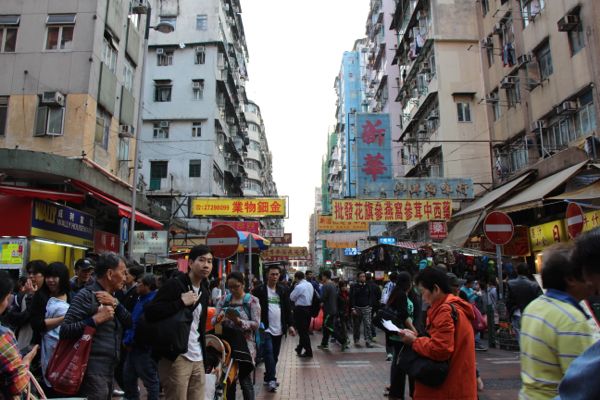 I didn't need to look for  the snake soup restaurant as the snake sign stand out so much.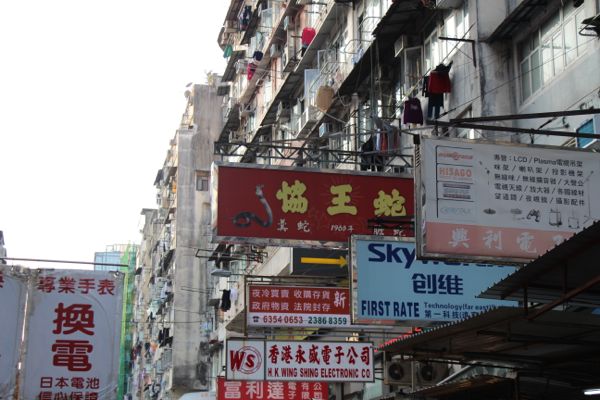 This time , I went to snake restaurant called "蛇王協Sheh Wong Hip"
I look still "Calm" on this photo.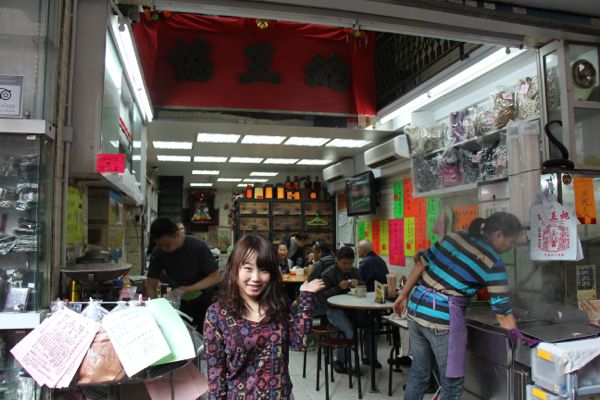 As soon as I entered the restaurant, I noticed bag made out of Snake skin.
Most of them cost more than 300 USD,  so lucky I am not into bag made out of animal skin.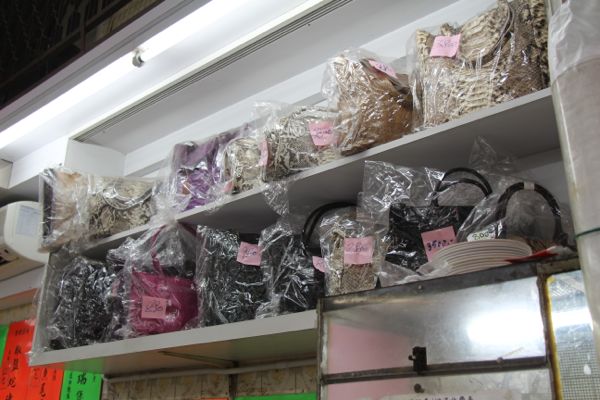 and YES " SNAKE" was there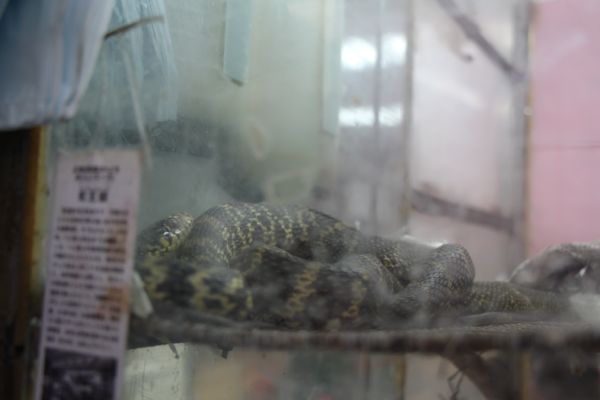 Only the Problem was that glass was so dirty, I couldn't take good photos…
Shedding skin of snake.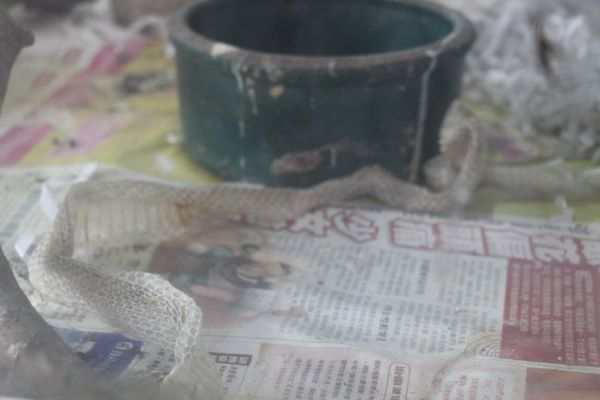 Restaurant was full of Chinese character  "snake 蛇"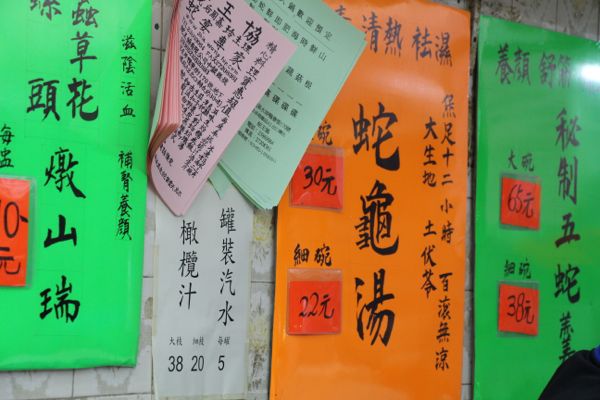 I decided to older snake soup which was only 38HKD (around 5USD)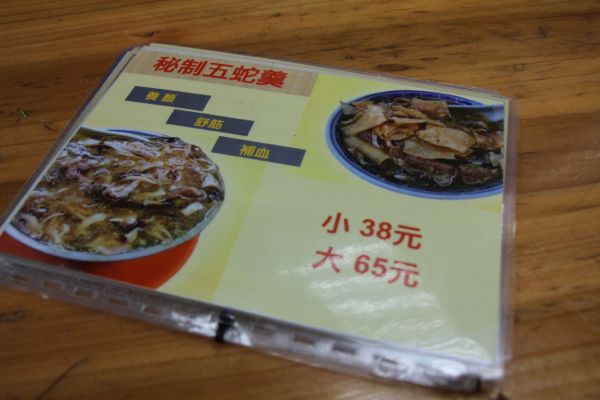 Looking around the restaurant, I noticed character "Poison Snake" on the label on a old looking shelf.
I don't want to die yet….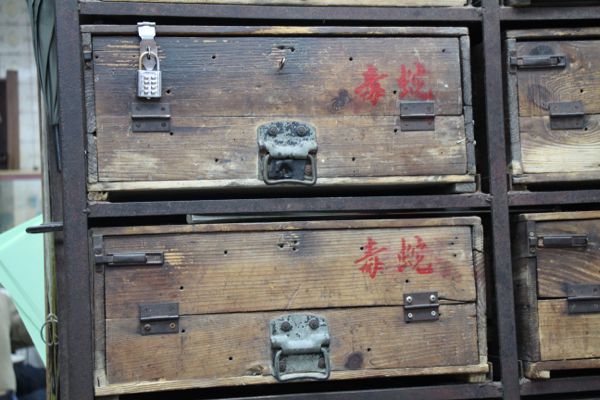 lots of  snake in the bin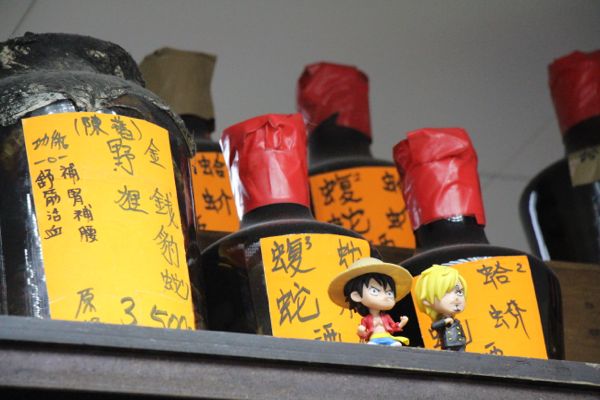 According to explanation on the menu, Snake soup is really good for you !!!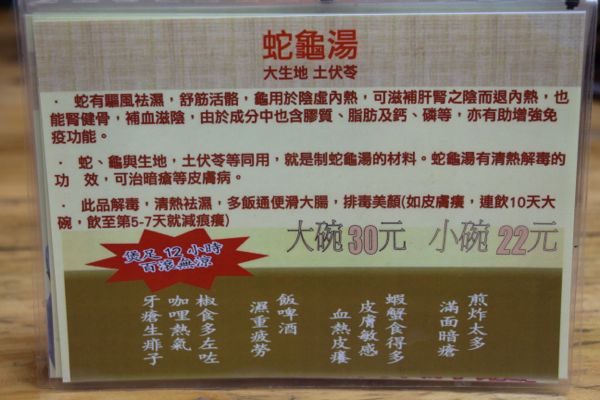 After 10 min of waiting, my "Snake Soup" arrived !!! looks so "Normal" than I expected…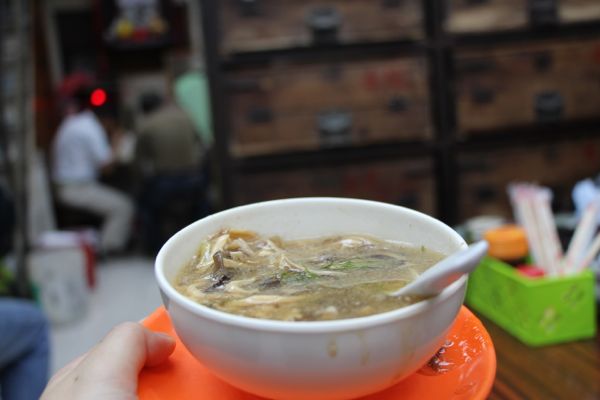 But as this was my first time eating "Snake",
I didn't have courage to eat  just yet….
So I talked to my Hong Kong friend to calm myself.
People say she look more Japanese than me.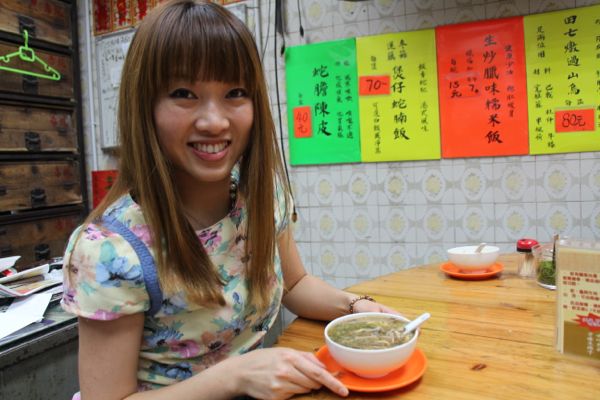 "Snake meat"
According to the owner of restaurant, they only boil snake for around 5 minuites after putting the meat in the soup.
Is that enough?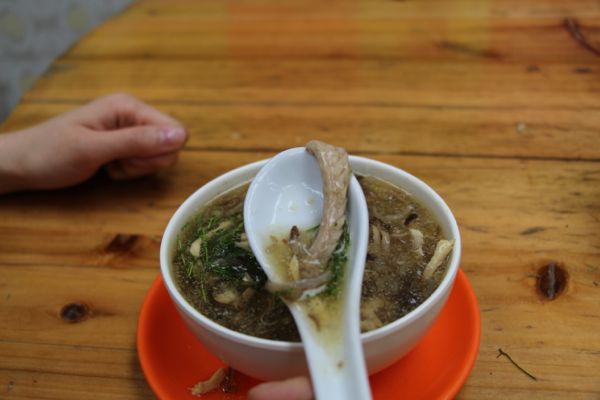 " Come on Nahoko!!! I can do it !!!"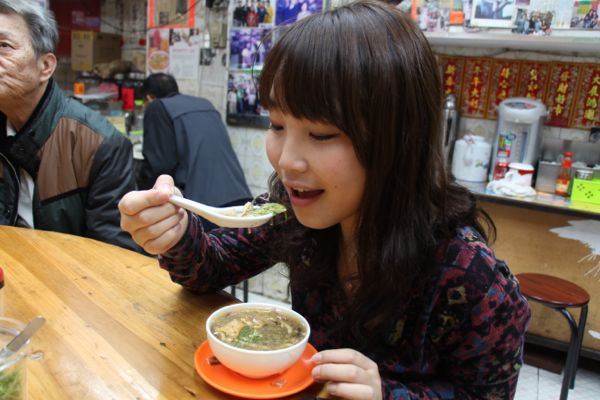 1.2.3!!!!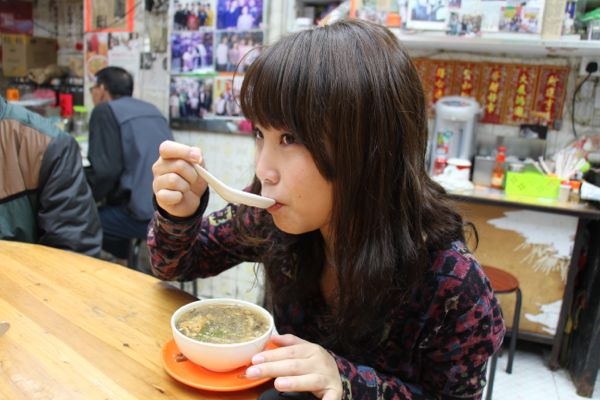 Taste like
"NOTHING"
Lemon glass flavor of the soup was so strong, I couldn't really taste the "Snake"
all I could say is that snake was "CHEWY" like a beef jerky.
Is this it ???? I was expecting more adventure…. so disappointed…..
But this thought ended when restaurant owner asked me
"Do you want to touch the snake?"
As I didn't want him to think I am just a weak Japanese girl,
I answered "Yes"
5 minute later….
Owner brought the "SNAKE"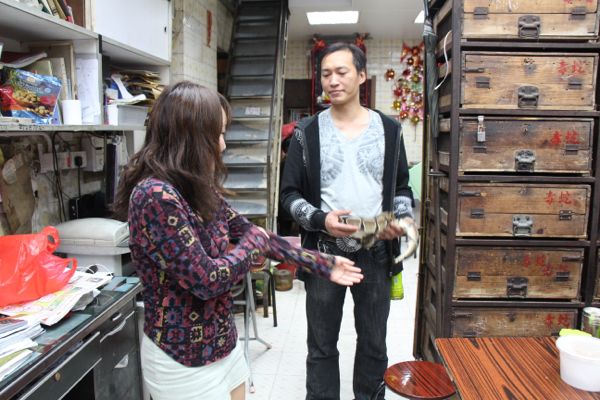 I was so scared if snake will bite me… but owner obviously didn't care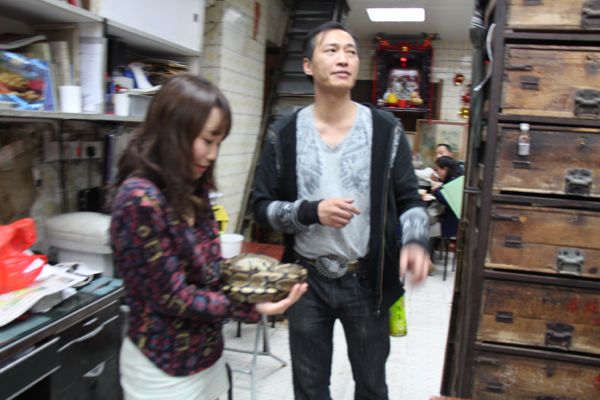 Me trying to "Smile"
I was screaming so much, the people at the back keep looking at me.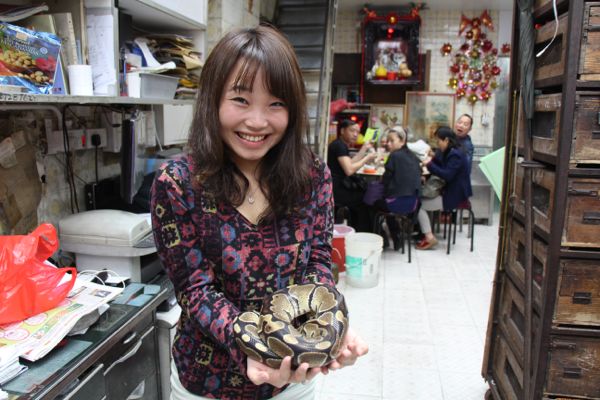 In front of the restaurant feeling relieved .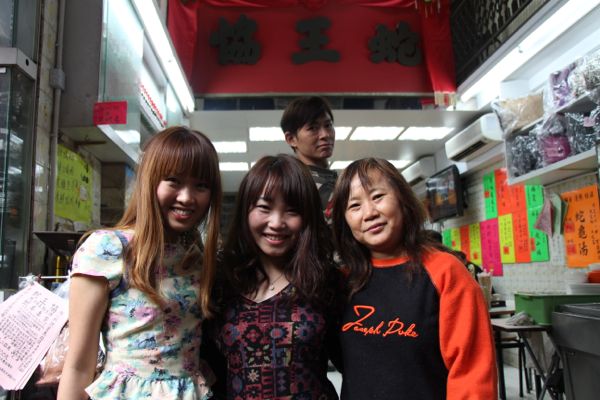 Restaurant:
深水埗鴨寮街170號
170 Apliu St
Sham Shui Po