Longest Escalator In The World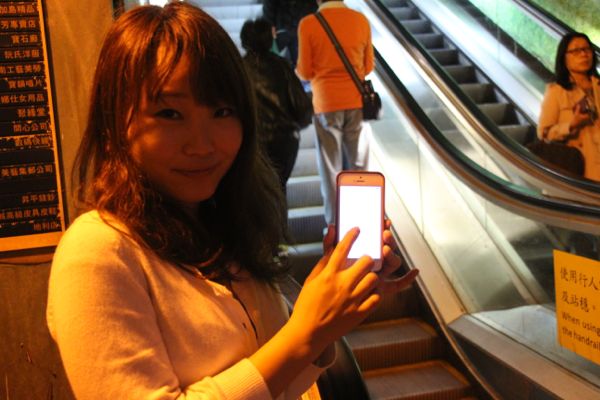 Hi! I'm Nahoko from Japan.
I have been living in Hong Kong for 1 year and I've heard that SOHO escalator is the longest escalater in the
world. I've decided to time how long it will take me to go from bottom to the top! 
Longest escalator in the world 
"The Central–Mid-Levels escalator and walkway system in Hong Kong are the longest outdoor covered escalator system in the world. The entire system covers over 800 metres (2,600 ft) in distance and elevates over 135 metres (443 ft) from bottom to top.[1] It was constructed in 1993 to provide a better commute by linking areas within the Central and Western District on Hong Kong Island.[2]" from wikipedia 
Time to start experiment!
This is where I started my experiment near MTR central.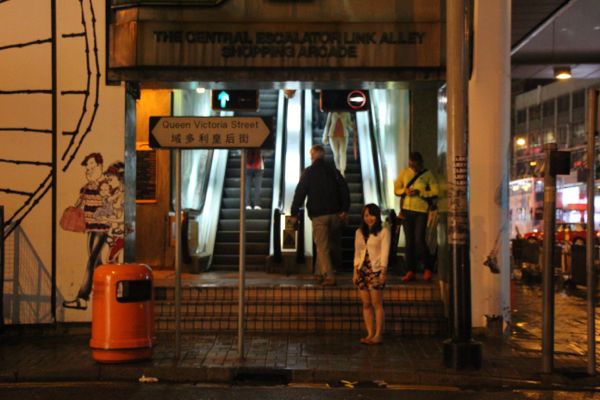 Rules for experiment
1. only time when I am on escalator.
2. I don't time walking between escalator.
First escalator!
.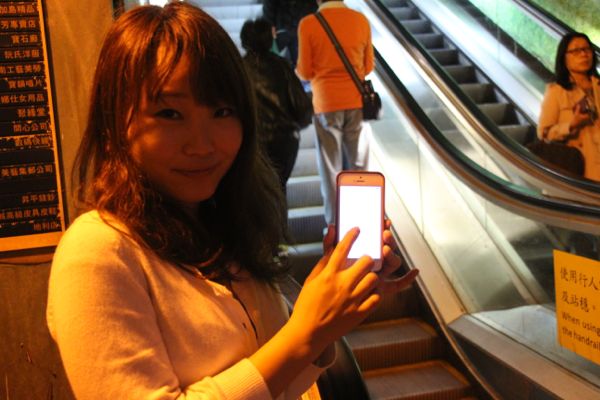 No escalator for a while after the first one.
.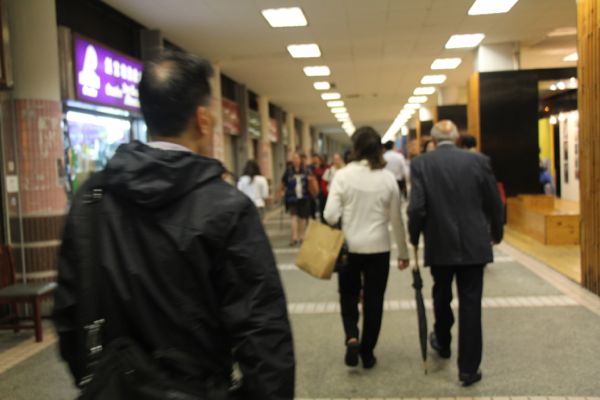 Kissing dinosaur. So many arts around here.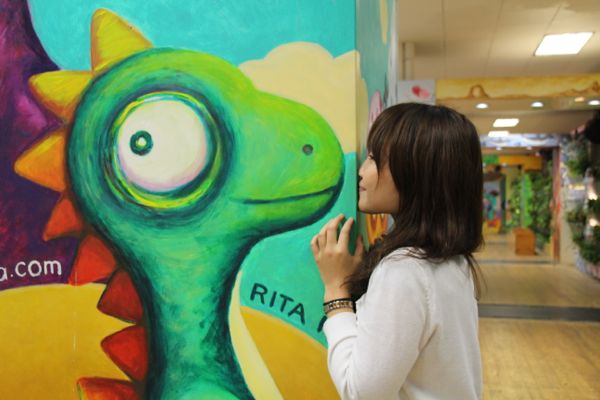 Finally found 2nd escalator BUT under construction….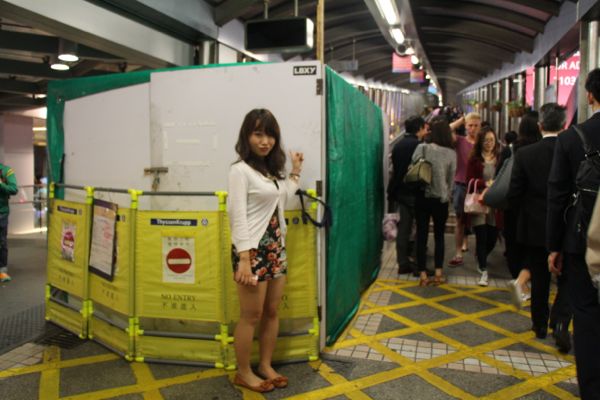 Should I stop experiment? NO, I may as well as continue as I started already :p
Walking next to escalator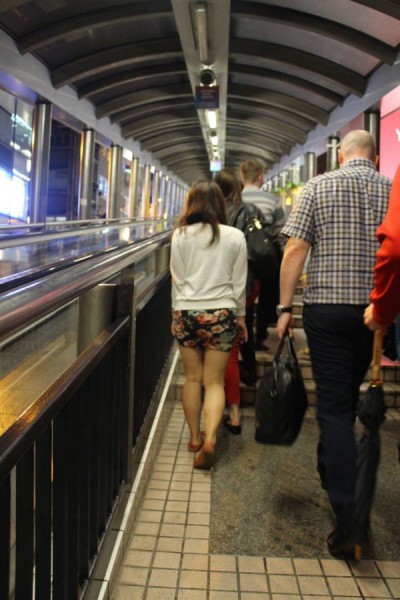 View from the escalator. This view fits my image of Hong Kong.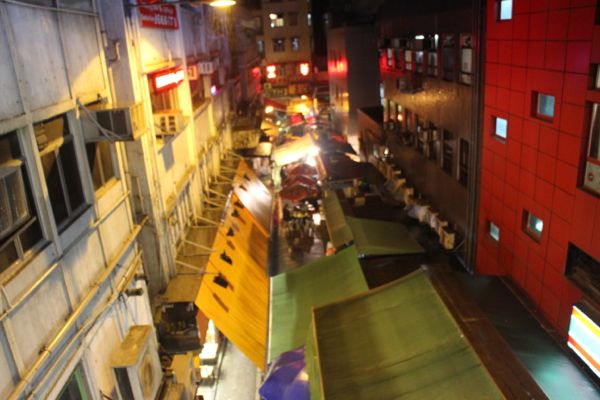 Keep riding endless escalator….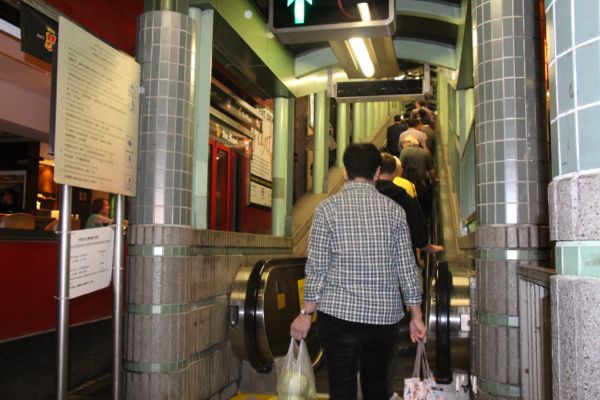 I found strange machine in between escalator!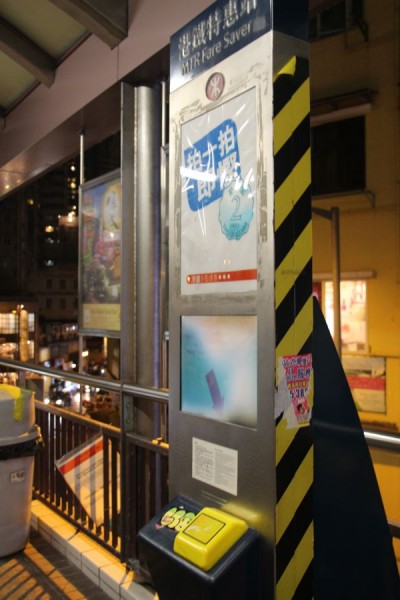 According to description, If you touch your octopus card on this machine, you can get 2HKD back.
I wonder if this reward motivate people to use the escalator.

Time to Relax !
I've decided to take a rest from experiment for a while as I got tired from too many escalator.
Enjoying beer in front of the escalator. I want to keep drinking….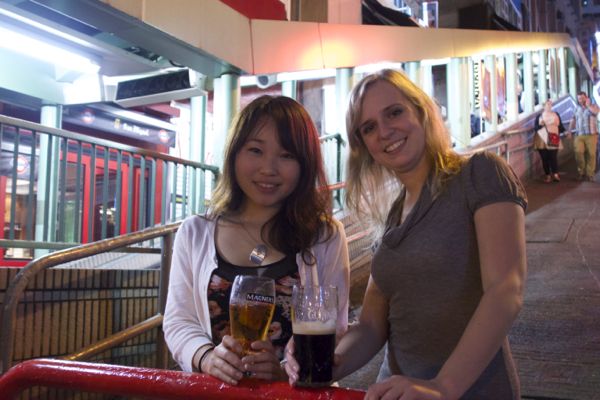 Healthy people are climbing stairs instead of taking escalator.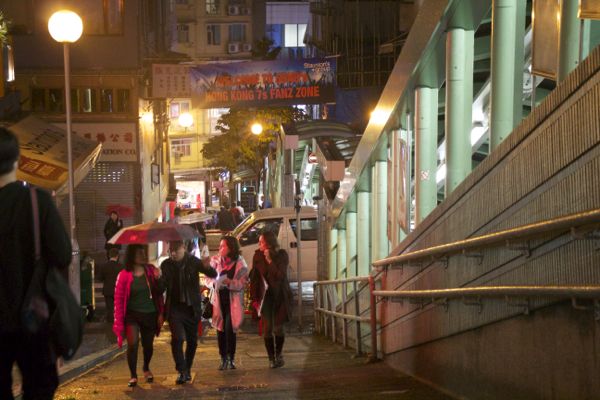 So many nice restaurant and shop around the escalator.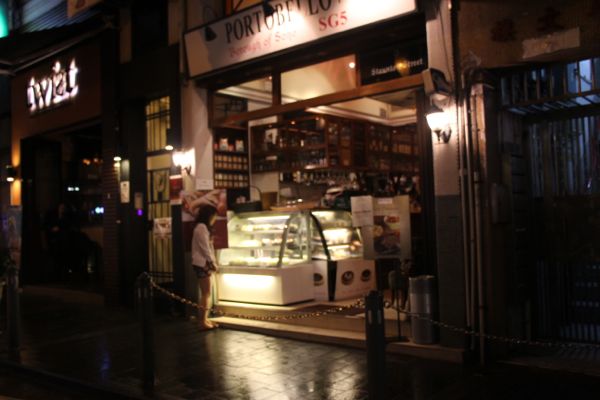 Endless escalator 
Escalator kept going even after 6 minutes ride of escalator. Where  can I see the end?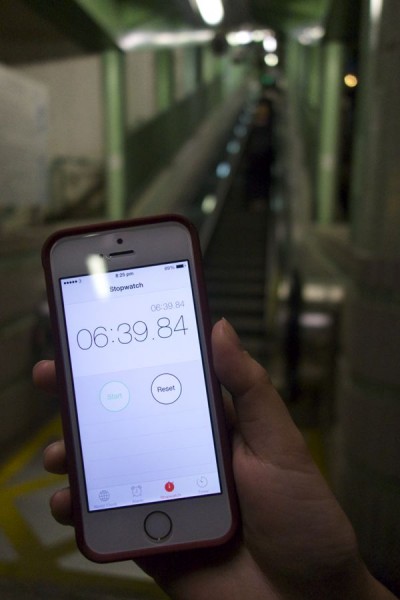 I started to feel worried as it just kept going….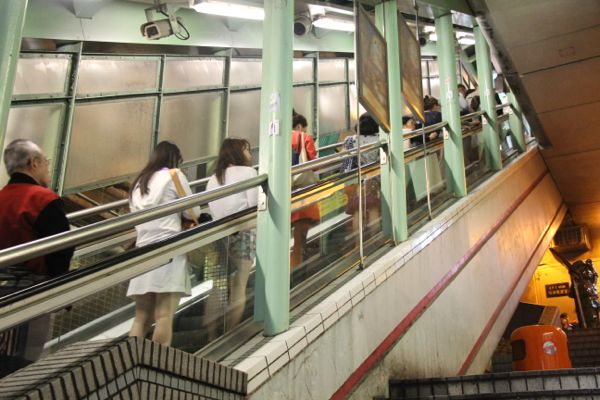 So many nice bar around the escalator. I just want to get out!!!! 
Worst part of experiment was that I needed to go down even thought I wanted to keep going up!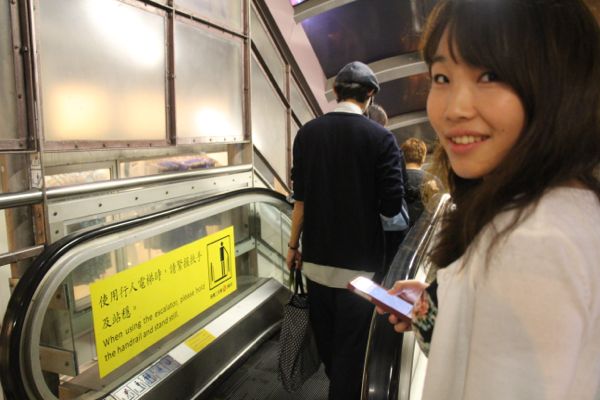 Taking rest at the park next to the escalator.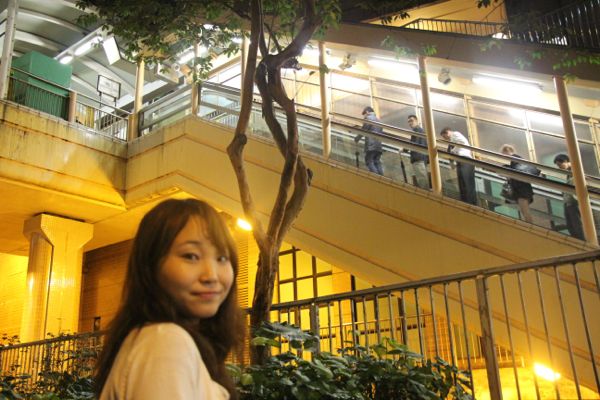 and finally!! Last escalator.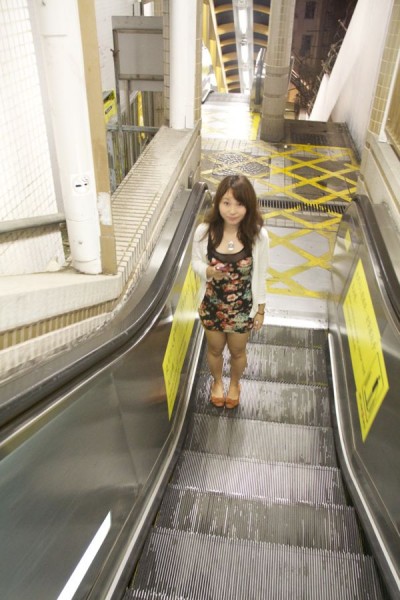 Finishing point was surrounded by high building. and the result of experiment was…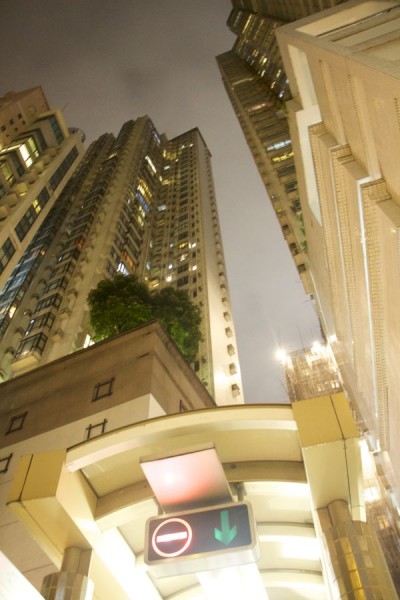 "10:08″ It was my first time to be on a escalator for this long.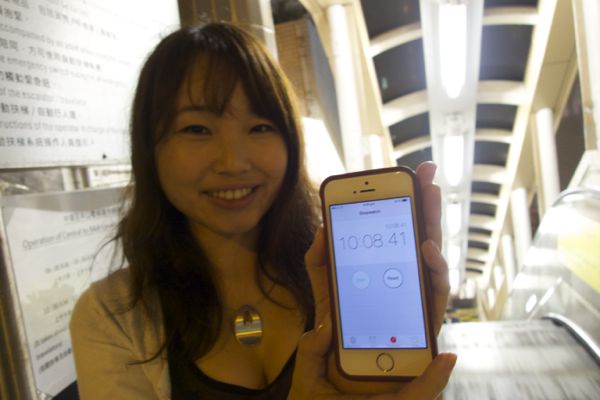 Feeling so happy that I finally finished experiment !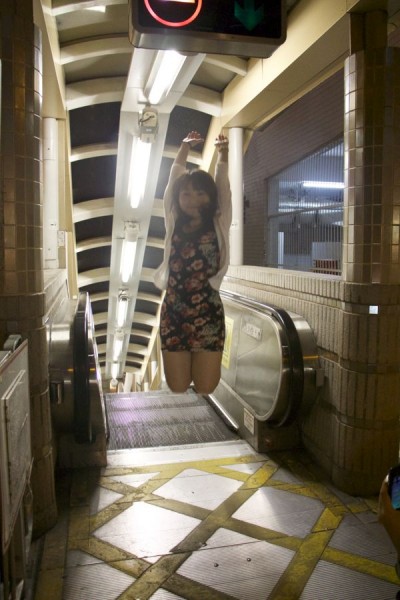 I hope I don't have to be on a escalator for a while.